Run, Bike, Swim
Triathlon in Mission Viejo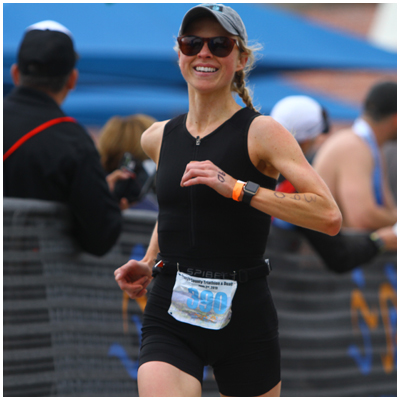 Professional and amateur triathletes will enjoy:
Consistent, moderate temperatures and weather conditions year round.
Swimming in the calm, warm waters of Lake Mission Viejo.
Running on a challenging mix of beaches, trails and roads.
Cycling on paved tracks, canyon roads and wooded trails.
Annual Orange County Triathlon is the hometown race event of the year.
Welcoming tri community, as well as community and retail support.
Find out more
Birthplace of the Triathlon
Southern California is the birthplace of the triathlon and Mission Viejo proudly continues that tradition.
Visitors and locals enjoy standout races, protected coves ideal for open-water swimming, miles of cycling trails – and more.
I have been racing triathlons in Southern California since the late 1970s, and one of my all-time favorite events is the Orange County Triathlon in Mission Viejo. When you combine epic courses with great history, the outcome tends to be a classic event!"
Bob Babbitt, Host of Babbittville Radio