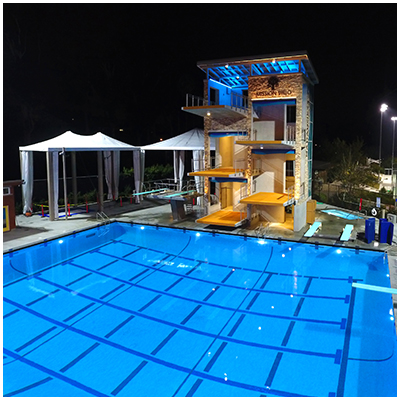 World-Class Athletic Facilities
The structures – from pools to tennis courts to golf courses — that athletes need to succeed are way more than dirt, boards, turf and cement.
They only exist because people build them and sustain them. Mission Viejo knows this, and as a result has more world-class facilities than any other community.
To see the amazing transformation the City of Mission Viejo made to the Marguerite Aquatics Complex is incredible and ushered in a whole new chapter for young athletes to be better than me. I would love to see all my records broken, and training at this facility will certainly help make many athletes' dreams come true."
Greg Louganis